Granddaughter Star and Moon Bangle
---
The centerpiece of this personalized jewelry design is the star-moon bracelet composed of stars and the moon. The front is engraved with your granddaughter's name and a birthday stone customized for her birthday. On the back of the bracelet, you can customize your granddaughter's birthday and what you want to say to her. This silver bracelet is delivered with a customized display box with a touching poem card, and strong demand is expected. So don't wait-order now!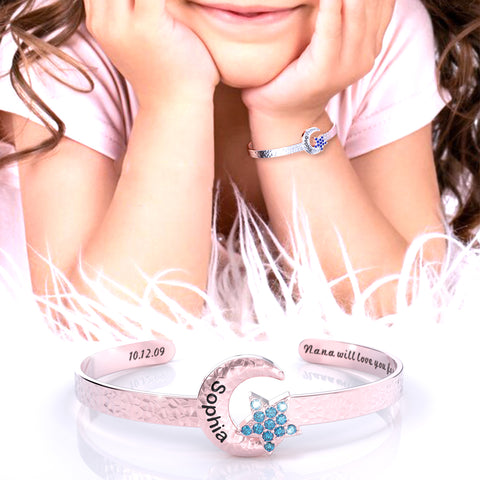 t

Design elements: star, moon, birthstone
Suitable for the crowd: family, granddaughter, daughter, Christmas gifts
Drill: 1.5mm
Bracelet texture: beaten pattern
Electroplating color: gold, rose gold, platinum
Size: Adjustable
Customization method: Customization 1: Name 

(custom)

Customization 2: Birthstone 

(custom)

Customization 3: Nana will always love you (custom)
Custom 4: Date (custom)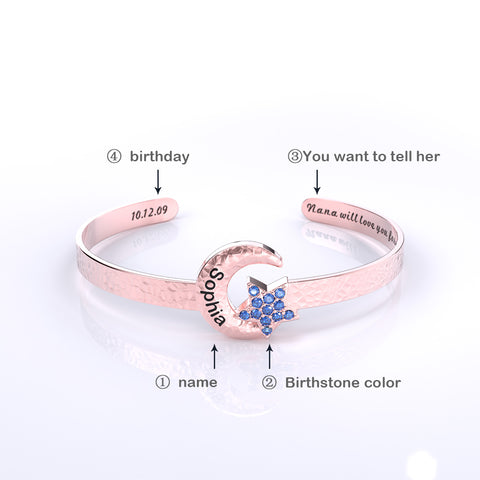 AFTER-SALES SERVICE
❤ If you have any questions, please contact us(service@engravingift.uk) and we will reply as soon as possible. 
❤If you are satisfied with our product and service, please leave a positive review to help other people to buy from our online store! Thanks so much! 
❤Please contact us If you don't satisfied with our product, we will try our best to make up(refund or replace)
❤ Wish you have a nice shopping experience~
HOW TO ORDER?
1. Please provide the information according to the menu on the right.
2. Add the item to the cart and enter your shopping cart to checkout.
3. Fill in your delivery address information as required, please double-check whether the address information is correct, we will send the product according to this address.
4. Choose shipping method
5. Proceed to checkout and click "Pay with PayPal". At the PayPal checkout page, you can either pay with your PayPal account or pay with a credit/debit card if you do not have a PayPal account.
All authoritative certifications, ensure shopping safety and product quality.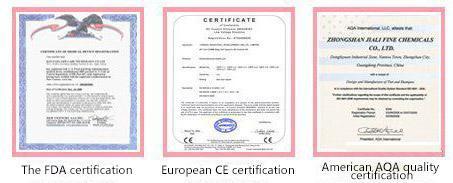 All of our products come directly from suppliers, avoiding middlemen, without extra charges.
We are committed to making the most meaningful gifts for your loved ones. Follow us!