New Rotating With Zirconia Necklace Ring Earrings Set( Ring is adjustable)
---
Stock is limited and available while supplies last. Come and get your new jewelry! No time lose!!!
💝CELEBRATE YOUR BEAUTY WITH A DISTINCTIVELY FASHION-FORWARD STYLE! ✨
A Best Friend is like a four-leaf clover,
hard to find and lucky to have.
Make a wish and put on your necklace,
this lucky clover-leaf will invite good fortune in your life.
Wear your necklace as a reminder that
the more you believe, the luckier you will be!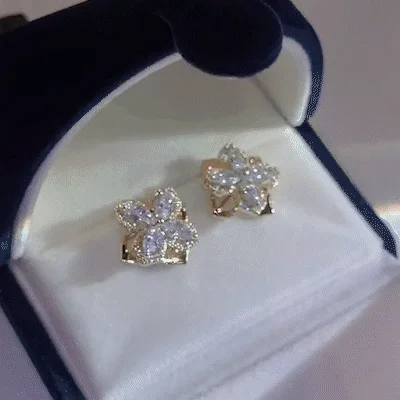 Attention:
This piece features a metal plating or flashing, or an electrocoating for a more lustrous appearance, but it can wear off with long-term or heavy use. To ensure the longevity of your plated items store your jewelry in a dark, cool, dry place such as a pouch or air tight box and avoid rubbing plated items together. Also try to avoid exposure to cleaning products and perfume which can both negatively affect your items.